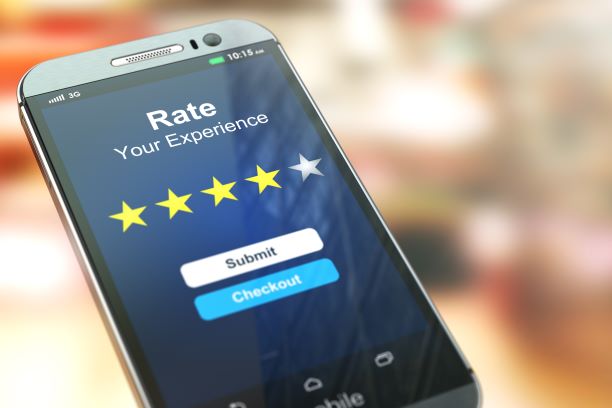 online reputation management (ORM) should be a critical component of your digital marketing strategy. In essence, ORM is all about managing your online presence through managing SERPs for online media and web content.
To start, you need to build your online reputation. There are tons of ways to do this, but overall, the process includes a combination of content creation and SEO. For instance, consider the following initial steps:
Publishing tons of quality content
Finding and promoting your best online content
You can't build your reputation by simply creating content. Instead you need to use digital marketing techniques to boost SEO, making the positive content more readily available for potential customers.
When Your Online Reputation is Damaged
In an ideal world, your ORM is focused on continuing to build up positive reviews, but inevitably your brand will experience some setbacks in terms of negative reviews. This is natural, and it's important to be prepared to handle these situations. While one negative review probably won't destroy your brand's reputation, there are certain "online reputation bombs", which have the potential to do just that, affecting your sales in the long term. Here are a few examples of "online reputation bombs":
Multiple Negative Reviews: When more than one customer starts posting negative reviews, these reviews become more visible on Google and can start to severely impact your reputation. There are even specific websites like Ripoff Report and Pissed Consumer, where consumers are encouraged to post their most negative experiences with a brand.
Hate sites: Negative reviews are one thing, but sometimes when people are so angry or upset with a brand, they'll go so far to create hate sites. It is important to note that some of these sites even contain illegal content regarding insults and false accusations. However, when potential customers come across these sites, they are quickly deterred form making a purchase.
Negative Media Coverage: Contrary to the common phrase, there is such thing as bad publicity. While often times people associate this specifically with celebrities who are controversial, it also applies to companies and brands. Negative TV, print, and online media coverage can damage a brand's reputation quickly.
Saving Your Reputation
If one of the previously mentioned online reputation bombs strikes, it's important to know how to navigate the situation professionally. Below, we outline some steps to take to rebuild a damaged online reputation:
Aggressive SEO: Focus on promoting the most positive content about your brand. This will prevent false information from appearing on the first page of Google when users search for your brand. This is when it's time to develop a search marketing strategy.
Review Removal: If you find a negative review by a customer that makes a false claim about your company, or the review was clearly written with the intent to destroy your brand's reputation, you may be able to remove the review. It's important to note, that if someone leaves a valid negative review, you should not try to hide it, but rather respond professionally. But, if the review breaks certain legal guidelines, you can react quickly to remove the review before it does too much damage.
Online Investigations: When there are serious attacks on your brand's reputation, it might be time to hire a professional online analyst to investigate the threat more closely. Skilled online analysts can use email tracing, data cross-indexing, along with other techniques, to get at the root of the problem.
Skyrush Marketing Provides Reputation Management Services
At Skyrush Marketing, we know that ORM is not as straightforward as one may thing. We got through all the steps necessary to maintain your brand's reputation by monitoring all of the platforms on which your brand appears, identifying inappropriate and spam comments quickly, responding to negative reviews honestly and professionally, getting consistent positive reviews, and more. Our digital marketing experts take the time necessary to develop the best ORM strategy for you based on your business objectives and current reputation.
Contact us today to restore your brand's reputation